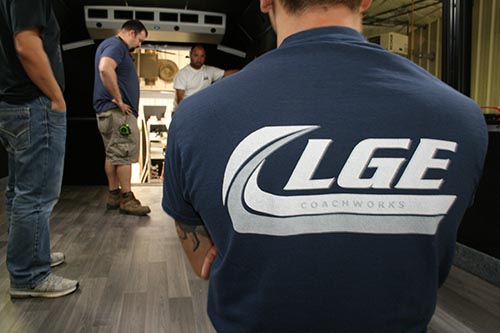 Welcome to LGE Coachworks
LGE Coachworks was founded in 2005 by two equally skilled partners; one partner representing the chauffeured transportation industry and the other was a skilled engineer, mechanic and fabricator. The first Limousine took over six months to manufacture; NOT because they didn't know what they were doing, rather they absolutely refused to cut corners and skimp on materials or labor both inside and outside the limousine. In the early years, they built the cornerstones LGE Coachworks sits on today: Build a high-QUALITY product at an exceptional VALUE to the operator. The success continued for LGE by building a respectable reputation for standing behind the product and building some of the best relationships with the best operators in the country! Those relationships and exceptional customer feedback helped LGE Coachworks break into the coachbuilding industry. We had the foresight to see the ground transportation industry was heading away from the conventional stretch limo and shifting very quickly toward buses! In 2007 LGE Coachworks dedicated its business model to building operator friendly buses! LGE Coachworks' reputation for honesty, integrity, quality builds and standing behind that product not only helped with the company's immediate success in the limo bus market, but it's how we have become the fastest growing coachbuilder in the country!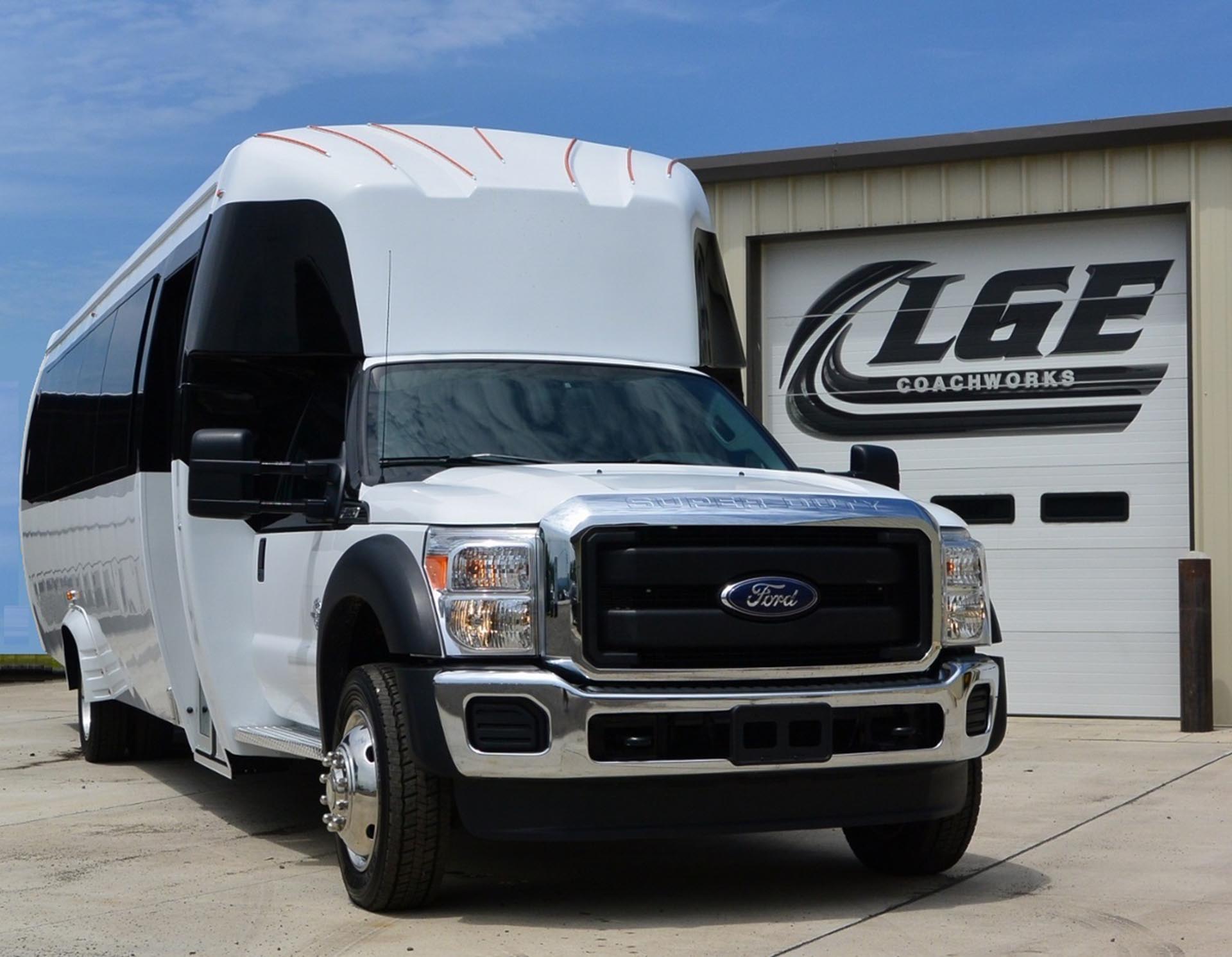 CONSISTENCY EQUATES TO QUALITY
Steve Jobs once said, "Innovation distinguishes between a leader and a follower."
Even though LGE Coachworks offers a combination of over 30 different build models; we go through the same manufacturing process per chassis, per build model – every time! We manufacture in this capacity so we know exactly where every component goes, how it fits and how it needs to be wired – perfectly – every time! You can be confident when choosing from our many build, style, design options that you are not only assured to receive the highest quality luxury limo coach that's going to last a very long and profitable lifetime for you, but you'll find that you've purchased one of the very best VALUES in the entire ground transportation industry. LGE Coachworks buses are work horses and money makers. They rarely "go down" and if they do (human + machine = Something Can Happen), they can be right back to work in little time. This is possible because of the thought, experience, engineering and design process behind all our builds. Manufactured CONSISTENTLY and efficiently our interior conversion components are:
Simple in design
Manufactured in house for rigid functionally
Designed to be easily and affordable replaceable
In closing, you will not find a luxury coachbuilder who values their relationships with their clients more than LGE Coachworks. We do not just build and sell buses then thank you for your purchase. We build relationships with our clients by offering investment solutions in a product set that is designed and engineered with the highest QUALITY and VALUE available today!